French Classicism

Le Grand Siècle

From Henry IV (The House of Bourbon) to

Louis XIV (Le Roi Soleil)

Louis XIV was diligent and capable, reorganizing the country's administration and protecting its borders. He was a mentor to the arts and the theatre and is in part responsible for introducing the Greek classics to France. However his military conflicts ultimately pitted most European nations against him. After a twenty-four year battle he lost the war with Spain, definitively ending his expansionist policies in Europe. Louis XV reigned one year as a teen, was called "le Fainéant", the do-nothing, and was allegedly poisoned by his mother. Louis XVI "The Fat" was also poisoned by his mother but he survived, leaving his face forever pale until he was beheaded in 1793.

Comedy

Molière (Jean Baptiste Poquelin)

Molière's plays are as popular today in France as they were in the 17th century. After receiving his diploma as a lawyer he decided, against his family's wishes,  to become a playwright, director and actor. He traveled thirteen years in the provinces with his theatre company, the "Illustre Théâtre" until Louis XIV took him under his patronage and allowed him to perform at the Théatre Royale (later renamed La Comédie Française). His plays were popular even with fierce competition from other theatres. His critics called him an impious and a slanderer but he had a following.

Molière's company later shared the "Théâtre-Italien" in Paris, with a commedia dell'arte troupe called Les Italiens banned from performing in French. Molière used their style and archetype characters for his social satires; his plots have the same twists and misunderstandings and fortunate endings. He made fun of the modes and manners of the bourgeoisie which often got him in trouble but his comedies were not centered solely on the upper classes. Verbose scholars, pretentious doctors and jealous husbands were frequent targets for the playwright. A recurrent theme is the unwilling servant Sganarelle who is coerced to double for his boss or pretend he's someone else. In many cases he is the main character.

After his death in 1673 the moral climate in France changed. For the next twenty years only the Comédie Française was allowed to hold performances, with trivial plays to entertain aristocrats and the upper classes. Les Italiens were eventually evicted and took to the street, which developed into a form of outdoor off-theatre that started competing in popularity with the Comédie Francaise.

From documents at the Pompidou Library it seems the outdoor comedians were prohibited to use dialogues, so they acted their parts as a series of monologues. Then speaking was banned altogether and the comedians had the public read the dialogues while they mimed. When that was banned the words would be sung by the audience using popular tunes.

While Europe's rich and powerful prospered from trade with the Americas the poor got poorer. In France the long senseless wars had drained public funds and the appalling consequence was overcrowded and dirty cities, chronic illnesses, unemployment, rising prices and low wages. "La Fronde" defines several civil wars that started in France in 1648, right after the Thirty Years War. The word means "sling" and though initially ineffectual the uprisings were incremental in orchestrating the 1787 Revolution.

In 1610 Henry IV, who had become a Protestant, was killed by a Catholic fanatic and his son Louis XIII ascended the throne. He was succeeded in 1643 by his son Louis XIV, still a child. Cardinal Mazarin ruled France until he died in 1661 when Louis was in his early twenties. The young king followed Cardinal Richelieu's example concerning the monarchy which included mentorship in the arts. Richelieu, a noble in his own right founder of the Académie Française, died a year before Louis' coronation.

Tragedy

Pierre Corneille (b 1606) and Jean Baptiste Racine (b 1649) are the best known writers of French classic tragedy. Corneille first studied with the Jesuits and became a lawyer before choosing a writing career. As a dramatist he dismissed Aristotle's formula of three unities adopted by other playwrights. He was more interested in representing how things should be rather than how things actually are in reality, and his main characters show superhuman discipline over their passions. His play El Cid made him famous but his next play was a dud and he retired to translate the "Passion of Christ." He made a comeback with Oedipus but competition from a younger generation of writers compelled him to give up writing plays.

Racine was Corneille's primary concern, a gifted young man who had  abandoned a religious vocation to become a writer. Racine's first plays were imitations of the classics but eventually he developed his own style by adapting Greek and Roman themes to the moral issues of the day. Between 1667 and 1677 he wrote seven tragedies in Alexandrian rime that are called masterpieces. In 1672 he was elected into the Académie Française and his plays were a huge success. His last tragedy, Phédre, caused his jealous competitors to produce a second Phédre which was even more successful than Racine's version. Racine retired from the theatre and became an historian of the reign of King Louis XIV.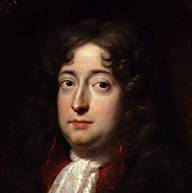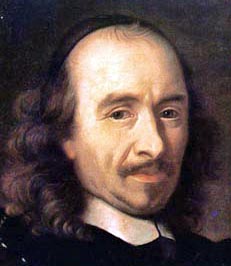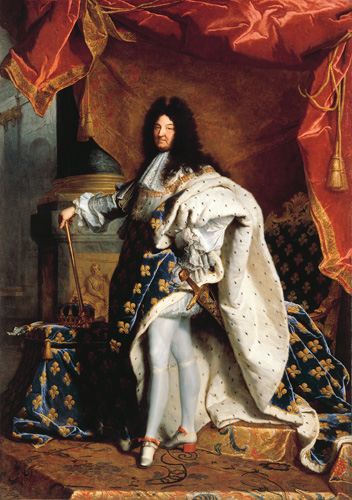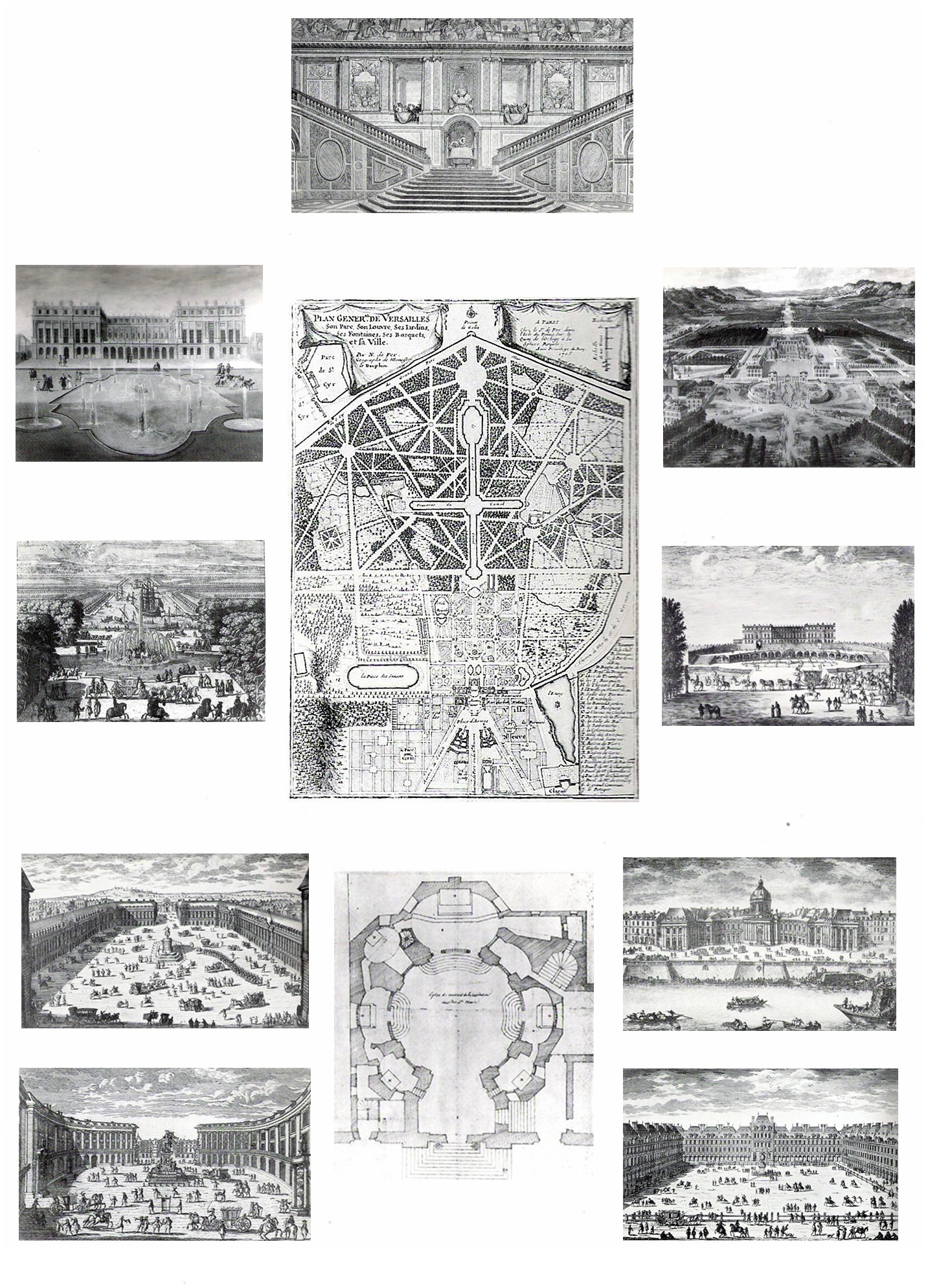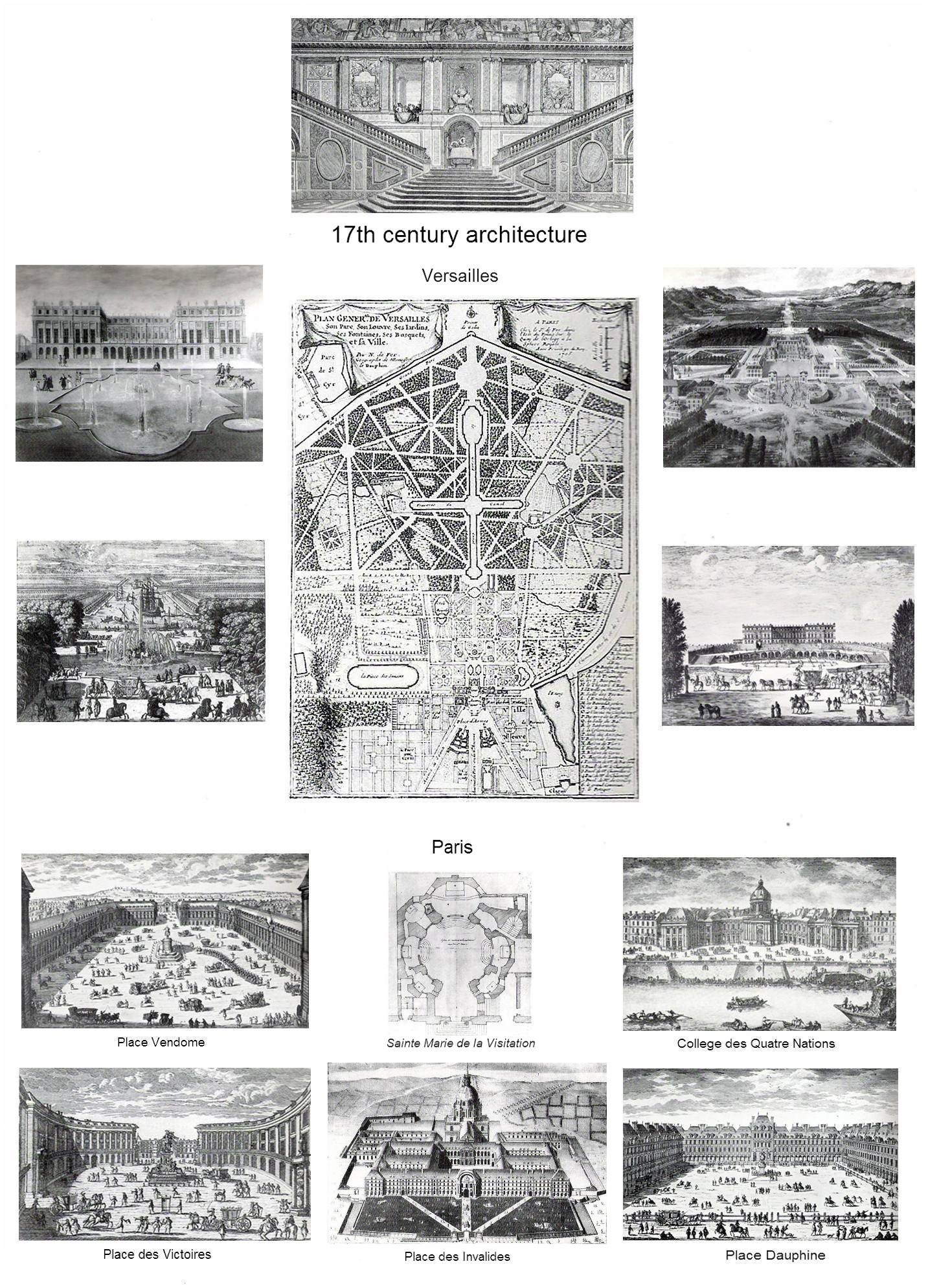 - Baroque -

Pierre Beaumarchais

The Barber of Seville

Performed the first time in 1775. The play, meant to be a comic opera in the commedia dell'arte style, was rejected by the all-powerful Academie Française and was received poorly by the public on opening night. Beaumarchais worked on the script and three days later the play was a roiling success. Giaccomo Rossini's adaptation in 1816 became the most popular opera of all time.

Almaviva, a Spanish count, sees Rosina and falls in love but he wants to be sure she can love him and not his money. He disguises himself as a poor college student but his plans are foiled by Rosina's guardian Don Bartolo, who has plans to marry her himself and keeps a close watch.

Almaviva runs into an old servant, Figaro, now a barber, also Don Bartolo's barber. Figaro figures different ways for Almaviva to meet Rosina, once as a drunken soldier and when that did work, and as a music teacher sent by Don Basilio (the real  teacher in cahoots with Bartolo) with a forged letter to say he was ill. When Basilio arrives unexpectedly Almaviva and Rosina convince him he truly is ill with the measles. Nonetheless Bartolo has uncovered the scheme and there's a scuffle. The army knocks at the door, Almaviva reveals his true identity, he is a high official in the army, count and Grandee of Spain. There is reconciliation all around, Almaviva and Rosina marry.

17th century architecture